Macaos Gallery Pro is the ideal Pre-CAM solution for PCB manufacturers, resellers and traders. It adds a powerful price calculation and quotation generation functionality to Macaos Gallery, allowing you to respond to RFQs (Reqests for Quotation) within just a couple of minutes.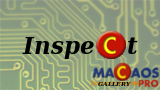 Use the Import Module to easily import Gerber and Drill files from almost any source, and create a PCB product. The Import module automatically calculates many relevant characteristics of the product, and allows you to easily inspect and measure for minimum feature sizes. Choose from a number of pre-defined stackups, or define your own buildup and generate a high quality technical drawing.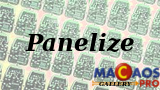 With the Panelization Module you can step up a PCB board to an array (panel) suitable for assembly in a matter of seconds. You have complete control over the placement and style of break-off tabs. In addition, you can easily add fiducial marks, tooling holes, bad marks, copper fill, bar codes and text to the panel frame. It is also possible to add assembly mask data (such as peel-off mask, glue mask, etc) to the panel. A WYSIWYG viewer shows your panel just as it will be interpreted by the manufacturer. A high quality technical drawing of the panel may be generated.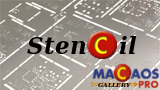 The Stencil Module allows you to easily create a solder paste stencil product, either based on an existing PCB product or on a gerber file. Choose from one of the pre-defined stencil frames or upload your own. Specify adjustments to pad openings, split large openings into an array of smaller openings, add text and remove extraneous objects. A WYSIWYG viewer shows your stencil just as it will be cut.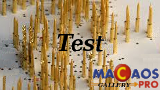 The test fixture module allows you to quickly design a "Bed of Nails" test fixture for a PCB. Simply click on holes or pads to place guide pins or test pins. For each test point, specify the signal name and connector pin to automatically generate a wiring list. Test jigs and test pins for a complete in-circuit test setup are available for purchase from the Test accessories folder.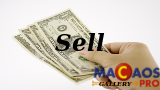 The quotation module in Macaos Gallery Pro allows you to instantly calculate prices for any quantity and lead time. You can generate a quotation for your customer and mail it to them in a matter of seconds.
Use the price editor module to specify your pricing parameters. You may define different price lists to meet different needs. Nearly 200 different pricing parameters are supported.
See also: