With Macaos Gallery you can easily view and modify your Macaos products.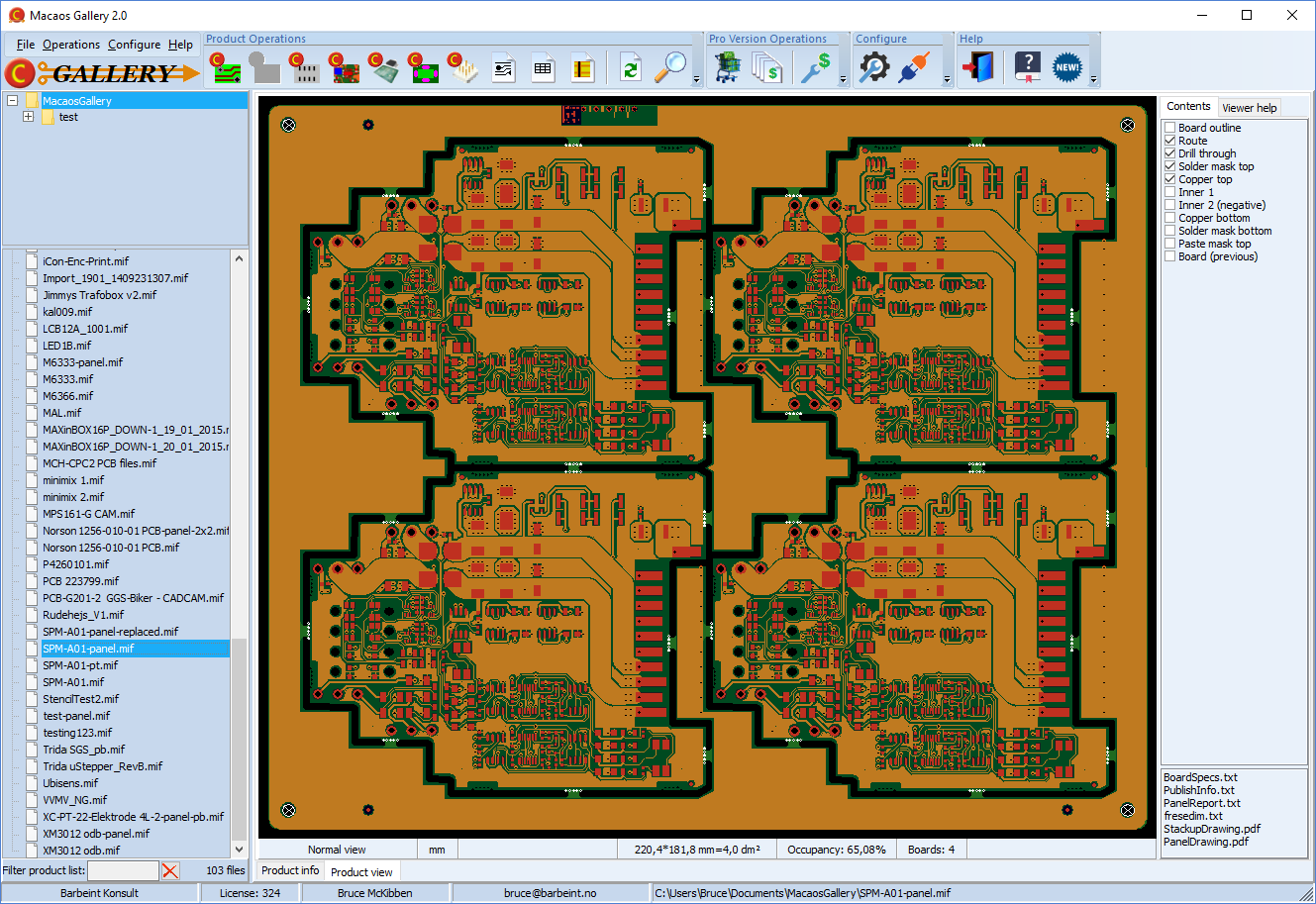 Each Macaos product is stored as a MIF file, which contains all product data. Products may be sorted into folders within the root folder of the Gallery Archive to ease organizing your work.
The Product Viewer allows you to view and inspect the product's graphical and pick & place data in detail. Features include pan, zoom, measure and complete layer selection. Documentation files, including automatically generated stackup drawings and panel drawings, may be viewed or saved locally. You may also add additional documentation to the product, if necessary.
The print utility may be used to generate high quality technical drawings in PDF format. Layout drawings for each layer, stackup drawings and drill template drawings may be generated.
Right-click on a product to export it as Gerber/Drill files suitable for manufacture.