Macaos Gallery is a powerful tool that allows PCB designers and EMS engineers to easily create PCB panels, Solder Paste Stencils and technical drawings from the Gerber and Drill files for a single PCB..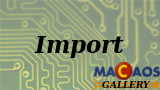 The Import Module quickly loads and interprets Gerber, Drill, Pick&Place and ODB++ files, creating a PCB product ready for panelization or stencil creation. You can choose or define the stackup; define via plugging/filling; and add fiducials, remarks, symbols, text, bar codes and J-STD-609A compliant markings.
Use the Product Browser to view and organize your board and stencil products. With the graphic viewer you can view, inspect and measure any detail in the product. The browser also lists key product specifications. From the browser you can export annotated Gerber and info files that will reduce confusion at the manufacturer.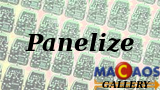 With the Panelization Module you can step up a PCB board to an array (panel)  suitable for assembly in a matter of seconds. You have complete control over the placement and style of break-off tabs. In addition, you can easily add fiducial marks, tooling holes, bad marks, copper fill, bar codes, text and registration test coupons to the panel frame. By defining a panelization script, you can instantly create a panel just the way you want it. 
It is also possible to add assembly mask data (such as peel-off mask, glue mask, etc) to the panel. A WYSIWYG viewer shows your panel just as it will be interpreted by the manufacturer.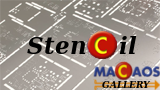 The Stencil Module allows you to easily create a solder paste stencil product, either based on an existing PCB product or on a gerber file. Choose from one of the pre-defined stencil frames or upload your own. Specify adjustments to pad openings, define reduced-thickness regions, split large openings into an array of smaller openings, add text and remove extraneous objects. A WYSIWYG viewer shows your stencil just as it will be cut.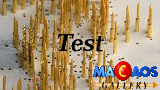 The test fixture module allows you to quickly design a "Bed of Nails" test fixture for a PCB. Simply click on holes or pads to place guide pins or test pins. For each test point, specify the signal name and connector pin to automatically generate a wiring list. Test jigs and test pins for a complete in-circuit test setup are available for purchase from the Test accessories folder.
See also: