With Macaos Enterprise you can easily manage information about your PCBs and related products. Product information, production data, order and fabrication history, etc. is at your fingertips.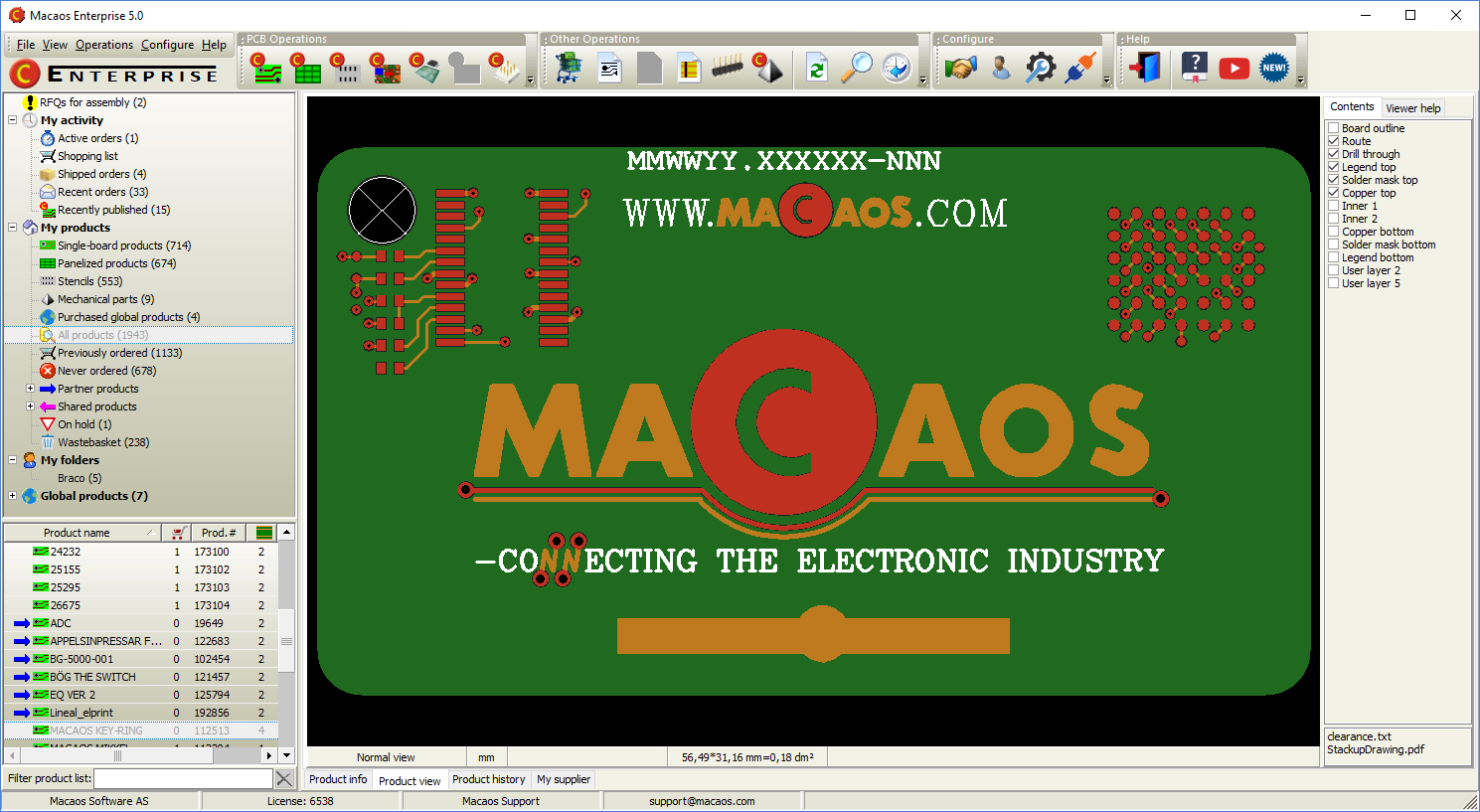 The Product Browser allows you to browse all of your products for product specifications, fabrication history, order history, etc. Products may be sorted into customizable project folders for easy searching. You can also put products "on hold" to temporarily disable them. A Recent Activity list lets you quickly find your company's most recent quotations, orders, shipments and more.
The Product Viewer allows you to view and inspect the product's Gerber, drill and pick & place data in detail. Features include pan, zoom, measure and complete layer selection. Documentation files, including automatically generated stackup drawings and panel drawings, may be viewed or saved locally. You may also add additional documentation to the product, if necessary.
The print utility may be used to generate high quality technical drawings in PDF format. Layout drawings for each layer, stackup drawings and drill template drawings may be generated.
More info