The Macaos Enterprise System
The Macaos Enterprise System
bruce
Fri, 03/29/2019 - 10:40

The Macaos Enterprise System is a suite of applications which allows a supplier to seamlessly manage their PCB-related sales operations. The application suite includes:
Macaos Enterprise: Used by customers to manage their products, get prices and place orders.
Macaos Perception: Used by sales office to manage orders, quotations, customers, users, products and more.
Macaos Convergence: Used by sales office, traders/brokers, and manufacturers to manage production work orders, track progress and generate shipment documents.
Additional utilities to manage online prices, track incoming orders/requests, generate invoices, etc.
Contact Macaos Support for additional information.
Macaos Perception
Macaos Perception
bruce
Tue, 07/27/2010 - 08:27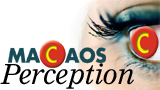 Macaos Perception bridges the gap between Macaos Enterprise and Macaos Convergence. Designed to intuitively give a PCB reseller the insight necessary to manage and grow their sales, Macaos Perception seamlessly integrates the flow of information within a sales unit.
Macaos Perception is the cornerstone of our comprehensive support services for PCB manufacturers and resellers who have licensed Macaos Enterprise for distribution to their customers.
Release notes
Release notes
bruce
Mon, 09/02/2013 - 11:08
Macaos Convergence
Macaos Convergence
bruce
Fri, 01/15/2010 - 07:53
Macaos Convergence is a PCB supply chain management system, which is designed to manage the sales and manufacture logistics between multiple organizations. It gives each organization an overview of their part of the process and provides a platform for transfer of information throughout the process.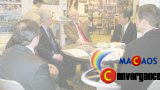 Macaos Convergence allows sellers to easily generate RFQs and Work Orders to their suppliers. In addition, Convergence gives the seller an overview of the current status of work orders and an archive for all work order documents. Integration with Macaos Enterprise automates the processing of customer RFQs and orders.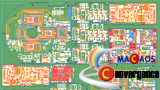 Sellers may send their work orders directly to a fabricator, or through a broker. Brokers may make use of the Production Planning module to mix multiple orders together in order to maximize the use of production panels, thereby reducing fabrication costs. Work orders may be generated for mixes in the same manner as for incoming orders.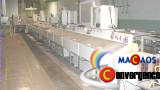 Macaos Convergence provides fabricators with an overview of their incoming RFQs and work orders, and provides a communication channel for messages as well as for documents such as quotations, purchase orders, order confirmations, quality documentation, shipment tracking numbers and invoices. The packing/shipping module may be used to generate packing labels and documents. In addition, Convergence provides a tool for managing the fabricator's price list(s) used in the Macaos Enterprise online quotation system.